As we continue into year three of Metal Up Your Podcast, we want to invite those of you who are able and who value the show to join us on Patreon. There are legitimate costs to keeping this project afloat. From our hosting fees with Simplecast and Squarespace (our website) to producing/distributing merchandise, supporting artists for logos and artwork, mixing and mastering for the EPs, the monthly gifts (like Deluxe Boxsets) we give away to patrons and throwing parties like the one above, this podcast simply costs money. In addition, this is a TIME CONSUMING project that we carve out of our professional and family lives. We love MUYP and it's community. Support at the patreon level helps us continue this work. THANK YOU.
Signing up at $5 or more will automatically get you:
Cover Our World Blackened, Vol. I

Cover Our World Blackened, Vol. II

(3) Lunar Satan songs

A bonus track from Ethan's LP Let It Burn (purchase HERE )

Eligibility for monthly giveaways like Deluxe Boxsets, rare vinyl, posters, t-shirts, Funko pop dolls and more.

Eligibility for future Metal Tales episodes
If you'd rather not deal with Patreon you can donate directly to our PayPal account HERE.
THANK YOU!
MUSIC
You can get our newly released Vol. II instantly by supporting MUYP on PATREON or purchase HERE at our MERCH STORE. Original artwork by Nick Mockoviak.
Cover Our World Blackened, Vol. II
1. Motorbreath
2. The Memory Remains
3. Where The Wild Things Are
4. Die, Die My Darling
5. Whiskey In The Jar
6. No Leaf Clover
7. Mama Said
8. The Day That Never Comes
In January of 2o18 Clint and Ethan released the first volume of their Metallica covers EP. You can get it instantly by supporting MUYP on PATREON or purchase it for $5.98 at our MERCH STORE.
Check out some samples below.
Cover Our World Blackened (Vol. 1)
Clint Wells & Ethan Luck are two life-long Metallica fans and professional musicians based in Nashville, TN. A few years ago Ethan had the idea to create a weekly podcast dedicated to Metallica and asked Clint to join him as a co-host. They now average over 35,000 downloads a month with a growing, robust community of Metallica die-hards.
Clint & Ethan are active in music as writers, performers and studio musicians. Ethan has played in nationally acclaimed bands Kings of Leon, Relient K, Demon Hunter and The OC Supertones. Clint has toured internationally with rock and country artists for the last decade. He's also a songwriter with Rough Trade Publishing. You can check out Clint's music HERE and Ethan's HERE.
Questions, comments, suggestions or thoughts on an episode? We love hearing from you!
Bob Schneider and Clint have been having deep and not so deep conversations about music, god, relationships, movies, art, aliens and comedy for years and years. Now you can hear them too. You're welcome?
Hear Clint and Ethan guest on ALPHABETALLICA with their friend and host, Tom Kwei.
Check out Ethan's other podcast where he sits down with all sorts of musicians and artists to talk about their work, life and culture.
You can hear his interview with Clint Wells that predates MUYP by clicking --> HERE
You can also hear his interview with our favorite guest co-host, Paul Moak (PAUL?!), by clicking --> HERE
In this interview with Birmingham radio program Local Mash, Clint talks about his journey from music lover to guitar player to professional touring musician and songwriter. Clint and Brad spotlight some of his original tunes and unpack their love for Randy Newman, Pearl Jam, Metallica, Guns N Roses, Michael Jackson and Prince.
Hear Clint guest on his favorite KISS podcast, Podcast Rock City, talking about his career, the music of KISS, and his fantasy Unplugged setlist.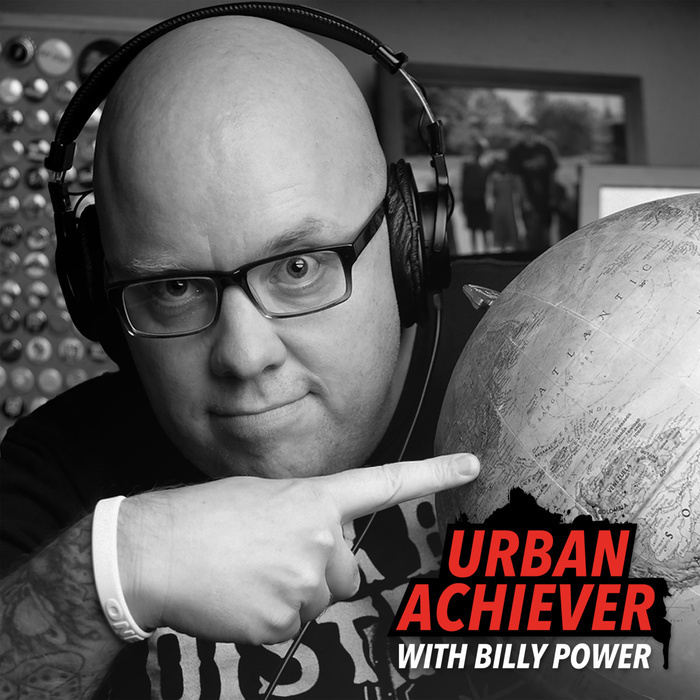 Bill Power is a long time friend of Ethan's and the reason Ethan got into Podcasting to begin with. Listen to Ethan discuss his long history in music on these two episodes:
Hear Clint talk with his friend Johnny Goudie about his career as a musician on How Did I Get Here?
Listen to Clint talk about his career as a songwriter, Metallica and the formation of Metal Up Your Podcast —> HERE.
Hear Clint talk about one of his other favorite bands, Pearl Jam on these two episodes of Single Podcast Theory.
Clint guested on PODCAST EMERITUS talking about his favorite Ghost record, Meliora.